Community Support Starts with Commitment
We partner with community programs, like the Salvation Army's Share the Warmth and the Low Income Home Energy Assistance Program, to provide energy assistance to customers in need whose immediate financial resources cannot cover their home-heating expenses.
While we are a for-profit business, part of stewardship is treating our financial resources as though they are not our own. We also use our financial resources to improve our communities through charitable giving through our ONE Gas Foundation, volunteerism and local partnerships.
The ONE Gas Foundation Impact Report 2020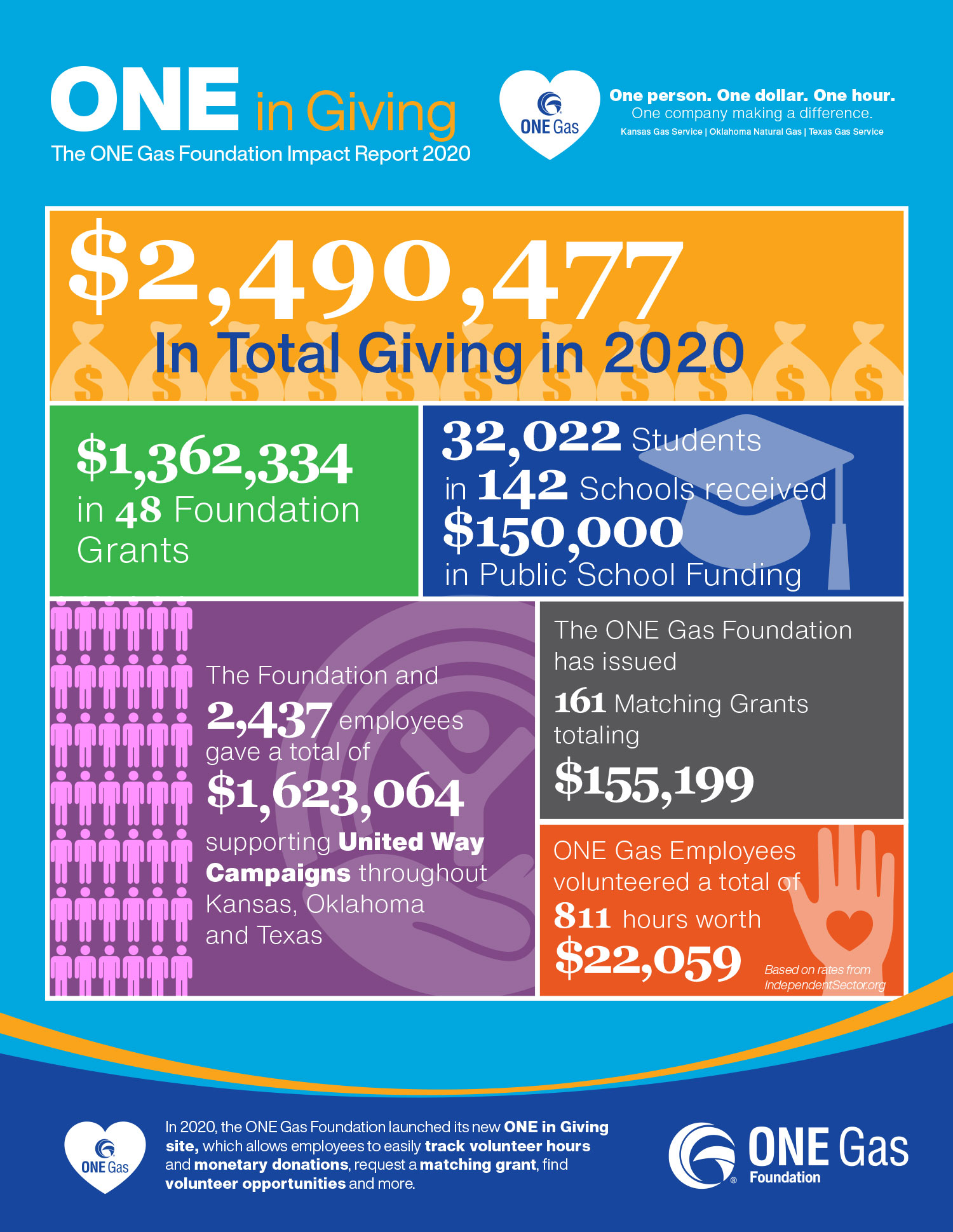 $2,490,477 in total giving
$1,362,334 in 58 Foundation Grants
32,022 students in 142 schools received $150,000 in public school funding
The foundation and 2,437 employees gave a total of $1,623,064 supporting United Way Campaigns throughout Kansas, Oklahoma, and Texas
The ONE Gas Foundation has issued 161 matching grants totaling $155,199
ONE Gas employees volunteered a total of 811 hours worth $22,059