Who We Are
ONE Gas, Inc. (NYSE: OGS) is a 100%regulated natural gas utility and trades on the New York Stock Exchange under the symbol "OGS." ONE Gas is included in the S&P MidCap 400 Index. It is one of the largest natural gas utilities in the United States.
ONE Gas distributes natural gas to more than 2.3 million customers in Kansas, Oklahoma and Texas.
ONE Gas is headquartered in Tulsa, Okla. Its divisions include Kansas Gas Service, the largest natural gas distributor in Kansas; Oklahoma Natural Gas, the largest in the state; and Texas Gas Service, the third largest in the state in terms of customers.
Its largest natural gas distribution markets by customer count are Oklahoma City and Tulsa, Okla.; Kansas City, Wichita and Topeka, Kan.; and Austin and El Paso, Texas. ONE Gas serves residential, commercial, industrial, transportation and wholesale customers in all three states.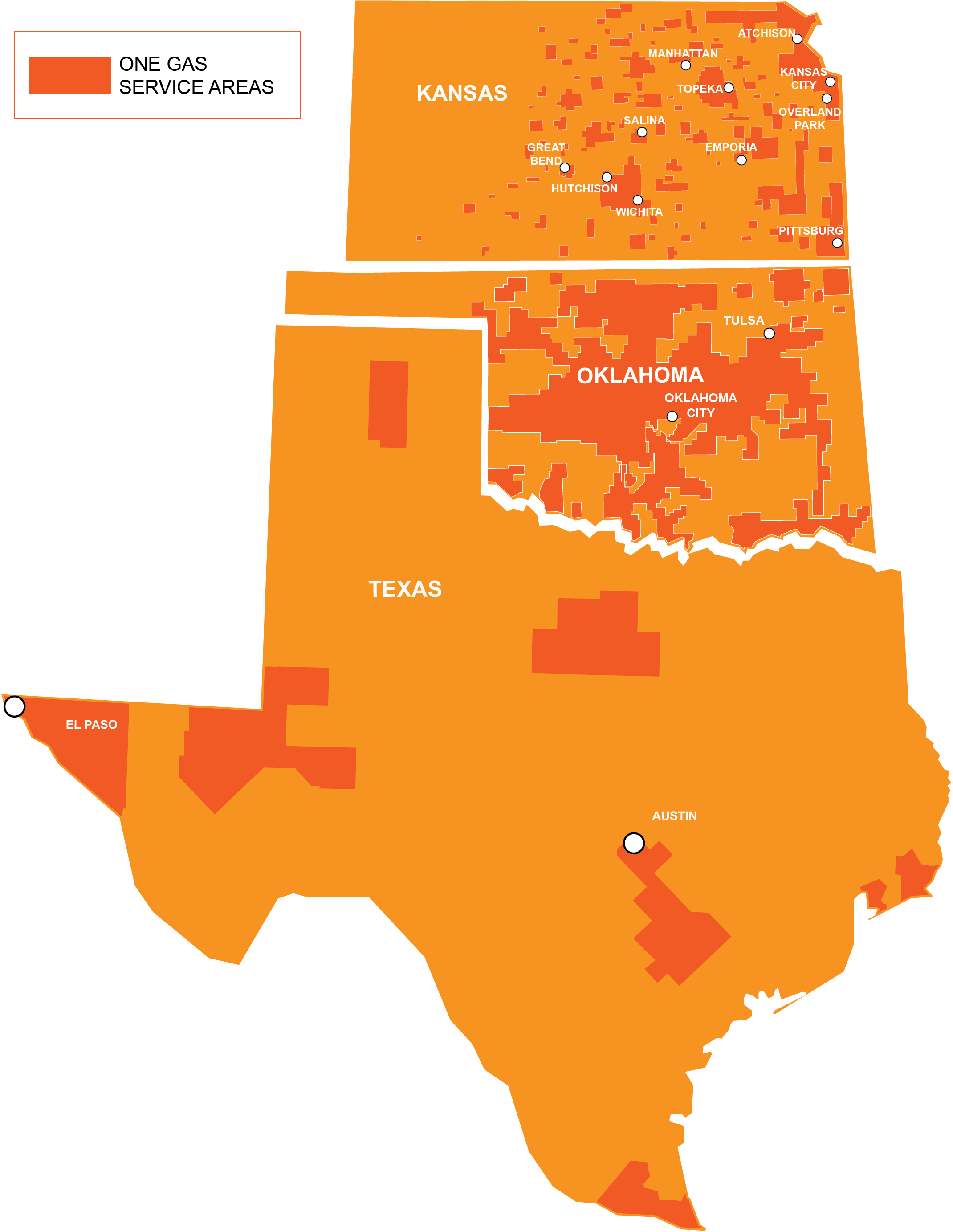 Our mission is to deliver natural gas for a better tomorrow.
"As a national leader in the natural gas distribution industry, we recognize that the nature of our business and corresponding daily decisions have the potential to impact the environment, our employees, customers, investors and surrounding communities. We take that responsibility seriously and are committed to doing business the right way."
Sid McAnnally CEO
Our Hiring Process
Our hiring process may take several weeks as our recruiters review all applications. Rest assured that regardless if you were successful or not, you matter! You will be contacted regarding your application to let you know of your status. You may also log into your profile and see the status of your application.